News
Let's give a warm welcome to our two interesting Guest Artists this Friday, 5-7pm!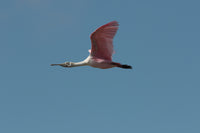 A New Leaf Gallery
A First Friday Reception!
Meet Our New Guest Artists, Riley Chan and Santina Krayer
We invite you to join us 

this Friday, July 1st, 5-7pm

, at a reception for A New Leaf Gallery's July and August featured guests, Santina Krayer, ceramic artist, and Riley Chan, photographer and painter.
Santina (Tina Robbins) Krayer first sat behind the potter's wheel while attending college at Radford University. Her studies in Therapeutic Recreation enabled her to appreciate the power of working with clay as a calming way to center one's mind - not just the clay! The connection between person and clay was instant and lasting. 
Now after decades away from the wheel, in order to raise her family and pursue a career in Behavioral Health, Tina is back with her clay and making pottery. Her artistic pieces are earthy and winsome. Some pieces reflect her love of nature and others express her appreciation of handmade pottery that serves a daily purpose. Her collection consists of a variety of pieces that are useful in our daily lives. 
Tina is a New River Valley artist and Floyd County High School graduate.
Riley Chan is a photographer and a painter. This exhibit features his nature photography. A photographer for over eighteen years, he has accumulated a sizable collection of light gathering and recording devices as well as "a host of different gadgets for such indulgence."
Riley's exhibition includes a collection of bird and landscape photographs from trips to Hawaii, New Zealand, Australia, and Cuba. Of course, Virginia is represented, too!
Riley explains that "photographing birds in flight is one of the more difficult shots since the photographer has to keep the birds focused and in the frame all at the time, especially at the moment the shutter is released.   Larger birds afford an easier focusing since they hold a larger image in the frame and they fly at a slower speed so these help to obtain better photos. In landscape photography, I like to have an open landscape of flat foreground with trees at a distance which creates a wonderful peaceful feeling. The moodiness of a sunset over an ocean gives the impression of restfulness."
A New Leaf Gallery invites visitors to our Fine Art Gallery inside the Station across from the Floyd Country Store in Floyd, VA. The Gallery proudly offers fine art originals and prints in all media, photography, sterling silver jewelry, note cards, pottery, books by local authors, and gifts. For more information on events, please call 
540-745-7367
. Hours: Wednesday - Saturday 11 - 5, and 

Sunday 12 - 4

. (https://anewleaf-gallery.com)
Leave a comment (all fields required)
Comments will be approved before showing up.