News
VISIT A NEW LEAF GALLERY ARTWALK! SUNDAY This Sunday, June 19, Noon - 4pm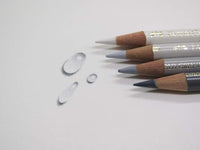 ARTIST JENNIFER CARPENTER, known widely for her beautiful, detailed colored pencil drawings, will be demonstrating the art of drawing waterdrops! Visit us this Sunday, learn from Jennifer and take home your own masterpiece - a waterdrop magnet!
Materials will be made available: Pencil nubs and 2" squares of illustration board, and small self adhering magnetic squares.
A New Leaf Gallery is inside the Station across from the Floyd Country Store in Floyd, VA.
www.anewleaf-gallery.com
Leave a comment (all fields required)
Comments will be approved before showing up.