News
A New Leaf Gallery Welcomes Two New Artists!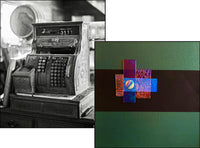 Please join us in welcoming into the group, Photographer and Painter, Samantha Riggin and Abstract Artist and Jeweler, Rene' Armstrong.  See their work in our online store on this website!

"Radford Area Farmhouse" by Samantha Riggin
Samantha mused about her work, "Photography is an emotional outlet for me. I do not impose a moral rubric on my compositions, nor judge my subjects. The camera's lens exposes the truth; it is unable to differentiate between vibrant and beautiful or abandoned and old." 
"She Fancied Herself" by Rene' Armstrong
Rene' was born and raised in Texas City, Texas and now resides in her new home of Christiansburg, Virginia. She satisfies her creative desires by painting, fusing glass, making hand-crafted jewelry, and writing. She is the author of Wings and a Ring: Letters of War and Love from a WWII Pilot.  Her first children's book is about an adventure she experienced with a green tree frog. Gwendolyn: A Frog's Perilous Adventure is complimented by a 7" plush toy she designed and had manufactured. She is also the owner of a medical-device patent.
For more amazing, creative works, visit A New Leaf Galley across from the Country Store inside The Station, Suite J!
Leave a comment (all fields required)
Comments will be approved before showing up.