News
Our Own Lori Sutphin is featured through November!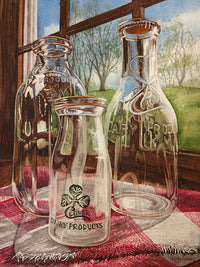 Starting with private art lessons at an early age and then continuing through college at Memphis College of Art in TN, Painter, Lori Sutphin has painted a colorful life in the arts. Now an accomplished artist, she has traveled and showcased her work in numerous states, won many awards, taught art lessons, workshops and owned 2 art galleries and frame stores. Lori expresses her passion for the fading nostalgia of architecture and the beauty of botanical plant life, landscapes and wildlife in her paintings. She creates paintings that she hopes will inspire one to pay attention to the details that are present all around us. Her paintings contain vibrant colors, richness, texture and details that are realistic and photolike.
Leave a comment (all fields required)
Comments will be approved before showing up.